ABOUT BISCAYNE AUTO SALES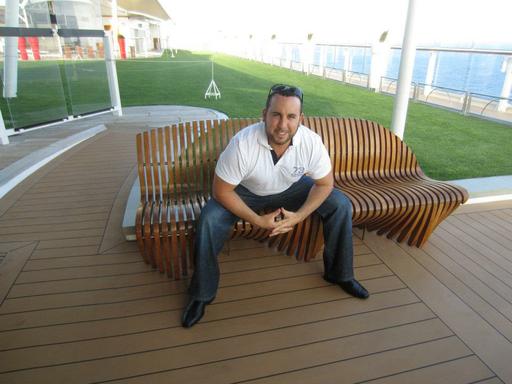 Cars are my absolute passion! I challenge you to give me a car I can't find or sell for you. Whether it's a Classic, Exotic or Everyday Driver, Truck or SUV- I can find you the best value saving you the most time and money. You'll have piece of mind knowing my knowledge and experience is hard at work finding you the perfect car or selling your old one.
Email me: jim@biscayneauto.com
About Me: For nearly 8 years, I owned and operated a landscape business while attending college at Oswego State University for a bachelor's degree in math and science- specializing in Technology Education. After graduating, I taught middle school but quickly realized I wanted something more. My entrepreneurial interests led me into commercial real estate for nearly five years- where creating positive and successful relationships motivated me to do well and deal with customers successfully. At the same time, for at least 10 years, I had enjoyed my hobby of buying and selling automobiles; now it's become my ultimate passion!
Every since I was a young kid, I would watch my dad buy cars, drive them, fix them and sell them with great care. I was hooked at the age of 13 when he brought me to auctions and showed me how to detail the cars and prepare them for the sale. It was a labor of love.
Classic cars is all about nostalgia and the memories people once had when they owned these cars. To many collectors it triggers the emotions back to that time in their lives that they've always loved. I will never forget the night my Dad came home with a 1968 Corvette that he bought at an auction. My first instinct was to say, "Dad can we keep it?" He always said "You can't fall in love with something that doesn't love you back" I've found that sometimes it can be very difficult to part with these really cool cars. My theory is; if you go out for a drive in your car and you love every moment and it makes you happy, you should keep it. But if you park the car somewhere and you don't look back at it at least a few times, then the love is gone and it's time to sell it!
With our economy facing hard times there seems to be more negative than positive in today's media. It's very easy to get caught in the trap of feeling like there's no way out and that things will be hard. It doesn't have to be that way though. I've found to be successful you need to always think positive.